OUR PARTNERS
We Are Pleased To Have Many
Trusted Partners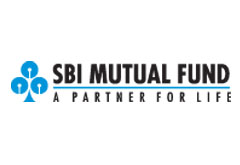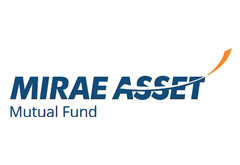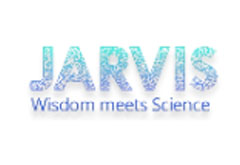 Not sure what you need?
Find an advisor now
What they say about us
Good words from customers always makes our day !
I was a kind of person who always looked shares and equity market with skepticism until i met Dipin. Then i realized it totally depends upon your experience and perception. Dipin really helped me in changing my perception. I now invest quite frequently in stocks and the credit goes to Dipin. He himself is an avid investor and the amount of knowledge he possess is appreciable. He always suggest strategies based on the type of investor you are. He never tries to time the market or speculate.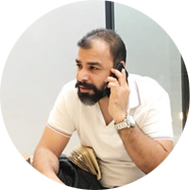 Nikhil Aggarwal
CEO, Resaiki Interiors & Arhitects
Dipin has very friendly and professional nature and works with complete integrity to provide his clients with genuine guidance. One specific things which strikes to me about him is that he completely respects client's risk appetite and areas of interest and do not push to sell his own ideas. To sum up, passion, knowledge and genuine interest in achieving best for clients makes him a professional advisor.
Sachin Aggarwal
AVP,Deutsche Bank
Deepak Batra has been my preferred financial advisor for over 3 years now. He has the breadth and depth of knowledge across various financial products and relationships across most of the community across India. Deepak combines strong analytical capabilities with good interpersonal skills to provide the right set of solutions to customers. I recommend his services to others in my network.
Narayan Kumar
Head - Development at VESTAS INDIA
Dipin has successfully been able to gain my confidence due to the kind of returns he earned out of my money. I strongly feel that my money is in safe hands of Dipin who know how to grow it. Highly recommend his services and wish him good luck.
Sumit Mohan Saxena
Co-Founder @ Fonada
Dipin has been a trusted advisor to me for financial matters for last few years. I found this investment approach very pragmatic and beneficial. He has helped me in venturing into new investment areas like pre-IPOs. He is always available and ready to help. Overall, I highly recommend Dipin to anyone looking for financial advisor.
Sameep Mehta
IBM Distinguished Engineer
I have been using the services of New Vertical led by Dipin and Deepak for the last 18 months and they have been very effective in suggesting successful investment strategies based on my risk appetite. One thing that differentiates them from others is the relentless and continued focus on understanding my financial needs and charting out a roadmap to achieve my desired goals. Both Dipin and Deepak have suggested some creative ways to maximise my goals. I treat them as partners in my financial journey and would recommend their services to anyone looking for genuine financial/investment advice that is not just in theory but backed by strong implementation and customization based on individual needs.
Amanpreet Singh Bajaj
Leading Airbnb - India, Southeast Asia, Hong Kong & Taiwan
Dipin has a strong understanding and knowledge of financial products. He recommends specific solutions for clients. He is very responsive and persuasive. I highly recommend him for financial advice and planning
Ashish Mishra
CEO at NewAge Software & Solutions
Dipin has a good understanding of market, an easy way of explaining complex matters, and ability to connect well with customer requirements. I also have seen Dipin is not averse to give advice which may not be to your immediate liking, if he thinks it is better in long run!. At the same time, he is flexible enough to build a portfolio according to your taste and risk appetite. Sivaprasad Manikkapurath
Head - Solar Projects @ ReNew Power
Recommending Dipin for his services esp pre IPO stocks as his recommendation are not based on market sentiments but with a deep research on valuations on the particular stock I am very happy to recommend him as one of his satisfied client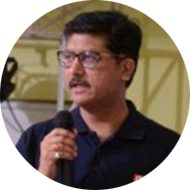 Anil Khugal
Zonal Head, HDFC Bank
The great team handling New Vertical Advisory! I am not so frequent to write a review on any platform however I thought why not to appreciate the great services which you guys offer and it is always a good feeling to speak and get connected with you. I am always pleased whenever I see my portfolio every month. The hybrid models and investment funds you recommended are great!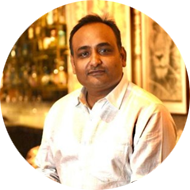 Raman Bansal
Chief Financial Officer, The Postcard Hotels